Guitar Hero is one of the best games which I have played on any computer system in terms of how it has made me feel. Sure I love beating up bad guys and zombies, outsmarting opponents or creating something spectacular on Sims, but there is nothing that makes you feel as godly or legendary as nailing 100% on a Dragonforce song ( on easy mode admittedly ). Tis last part is the most apt, and why the game has been so popular, you can be pretty bad at it and still feel as though you are noodling though an epic rock song in front of thousands, loaded on JD and who knows what else.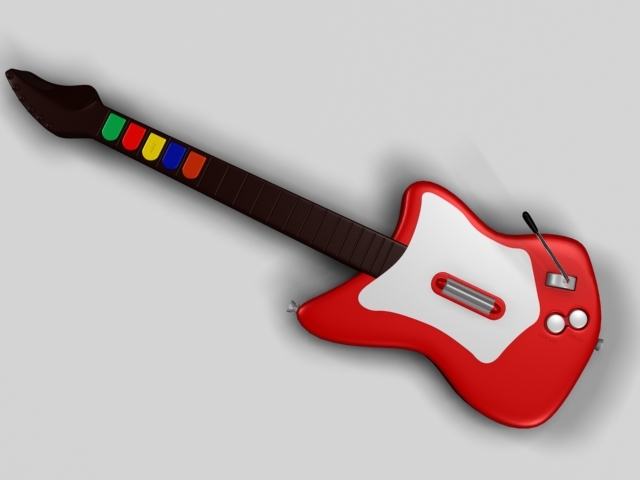 Most of us in reality, are not that good, and we will all be shamed by the 8 year old who's video has been doing the rounds of late, the video in which he absolutely destroys the song Fire and the Flames, without missing a single note. Whilst many of you will be simply impressed by this, I have a slightly different theory on what should be done with this impressive young guitar shredder. 
Branding 
This is exactly what the benefit of the internet was to companies and brands, this right here, a free and completely mind-blowing piece of advertising which is just waiting to be tapped into. This is the difference which we will see amongst brands and businesses in the internet age, there will be those who watch this with their marketing team thinking 'wow, absolute bonus that he came along to boost sales' and then there will be the others, the winners as I like to call them, who will be in touch with every agent and acquaintance that they have to hunt down this kid and give him the keys to the golden castle. 
I should note that I am not suggesting the exploitation of an 8 year, but goodness me if there is a deal that can be done to help this kid boost your game whilst improving his life or that of his family's then why would you not consider the offer. If a business doesn't do this then you can bet your bottom E-string that young Ben will have a gazillion followers on YouTube and will be raking in his own cash anyway, only next time he'll be playing a very different game. 
This is absolutely stunning and I am blown away that an 8 year old has the ability to do something like that so well, I am almost more impressed that they decided YouTube would be the place to air it, what more could this kid have! Ultimately however this video is a perfect example of the stark contrasts between those who will succeed in the internet age, and those who will sadly remain at the back of the queue. 
Have you seen the video yet? What did you make of it?