Now you can probably tell from the title of this piece that I have just about had enough of all of this web 2.0 conversation, and even those who push forward this view are starting to get on my nerves as well. Are we entering into some kind of second wave of the internet and its uses? Go on then I'll concede that, things are certainly looking like they are going through some kind of regeneration since the early days of the web. Will I call this web 2.0? Most definitely not and if we continue to do so then it is going to set a very dangerous trend of renaming the web after every single minor advancement or update.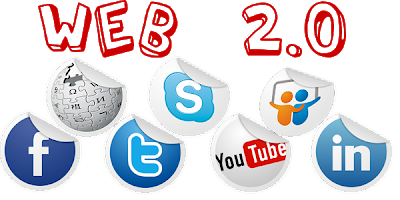 The internet is no more in its second stage than my 3rd coffee of the morning, which I most certainly will not be calling coffee 3.0, despite the fact that it was sweeter than the other two. If we must come up with another name for the new look web, then  let's start calling it by a name which is all the more suitable and the social web is something which I find much more palatable. 
Human Web 
Getting bogged down by the reference to Web 2.0 may not seem very important to you but in the world we live in fads and trends count and this is one which I want no part of. In fact on this subject I believe that it was Scoble who had the right idea when they referred to the next web as the Human Web, a topic which they were actually ridiculed by in some circles, not this one I might add. The human web is certainly the best explanation for what is happening, because this is exactly what it will become. 
Social 
Those referring to the web as 2.0 are doing so because they foolishly believe that social will become a small corner of the web which gains popularity and that other sites will simply have more user-based interaction. The truth is however that social will completely take over the web and if we are discussing corners, there won't be a corner of the web that you will be able to look into or work within which has not been touched in some way by social media. 
All Aspects 
It will not just be social media which we see in the coming months and years but also social advertising, social software, social media marketing and we also may see a great deal of social video. Every aspect of the web is going to be connected to behaviors, human behaviors and this is why Social Web is the best turn of phrase for what is happening, rather than the cringeworthy and rage inducing 'Web 2.0' which even hurts my fingers to type. 
This is tech and people coming together to create something beautiful, and it should be named as such.