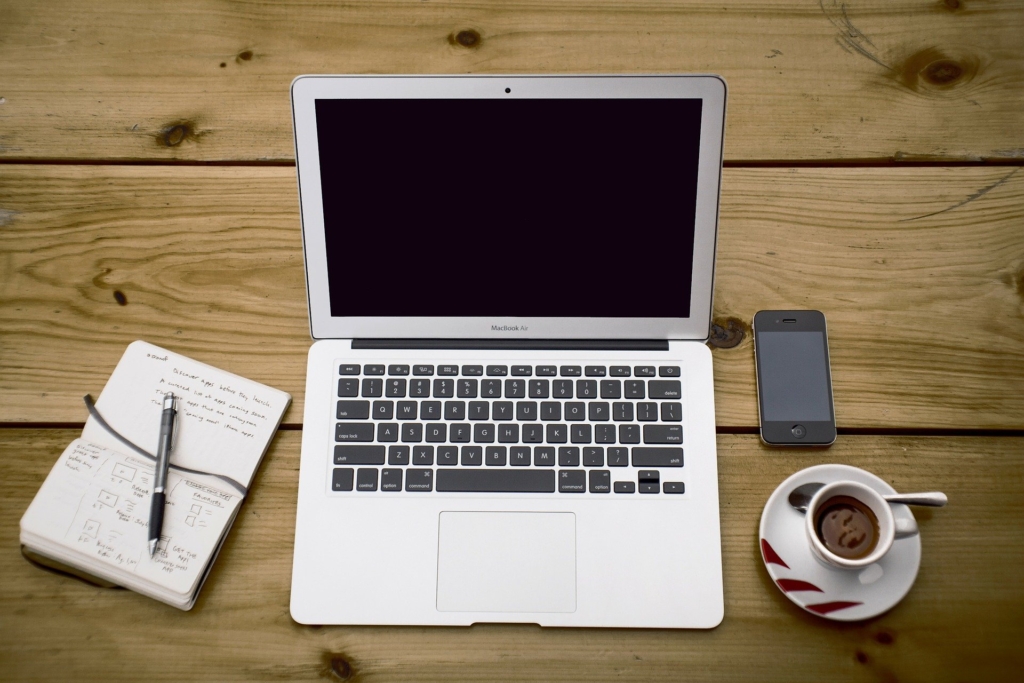 Lockdowns related to the COVID-19 pandemic resulted in more than 40 percent of the U.S. labor force working from home. While that number will drop after things get back to normal, studies by the University of Chicago indicate that around 20 percent will keep working remotely.
To work from home effectively, you need the right equipment. A laptop computer is one of the fundamental pieces of tech for most remote workers.
Let's look at a guide to finding the right laptop for your work-from-home needs.
How Will You Use Your Laptop?
Laptops come in a wide range of configurations. You can find deals on laptops starting under $200 at the low-end and you can spend several thousand dollars on a high-end model.
Spending more doesn't necessarily make a laptop work any better for you — it depends on how you're going to use it. Before you rush out and buy one, think about the types of applications you'll use.
Do you do a lot of power-hungry tasks like image or video editing?
Is most of your work web-based?
Do you plan to store a lot of information on your laptop or do you use cloud storage to save your files?
Will you want to play the latest 3D games?
Do you spend most of your day near a power outlet or do you need longer battery life?
Some things require trade-offs. For example, if you're playing games or running power-hungry applications, you need a faster processor and more memory. The trade-off is that your battery life won't be as good.
The best way to find the right laptop is to make a list of all the tasks you're likely to use a laptop for before you start to shop around. That way, you'll have a better idea of whether you should be looking at an entry-level, mid-range, or high-end model.
Choose Your Computing Platform
Another important decision you'll need to make is what platform, or operating system, you'll use. There are 3 primary platforms to choose from.
1. Windows 10
Windows 10 is the latest version of Microsoft Windows, which is the most widely-used and versatile operating system (OS). There are more applications available for Windows than either of the other options and many specialized software packages only support Windows.
2. macOS
Apple's Mac laptops run macOS (formerly OS X). It doesn't have as much third-party support as Windows but many popular software applications like Microsoft Office and Adobe Creative Suite are available for it.
Mac laptops that use Intel processors can also run Windows. Buying an Intel-based Mac can get you the best of both worlds.
3. Chrome OS
Chrome OS is Google's laptop operating system. This is the OS that powers Chromebook laptops.
Chromebooks tend to be much less expensive but they're fully web-based so you can't run local applications. If you do all your work in the cloud through services like Google Apps or Office 365, Chrome OS will work fine.
Specifications to Consider When Comparing Laptops
Laptops aren't that different from any other computer as far as the different specs you need to consider. They come with different types of processors, varying amounts of RAM and storage memory, and several types of video cards.
One significant difference, however, is that laptops generally aren't as upgradeable as desktop systems. You should buy with the specifications that you might need down the road so you don't outgrow it too soon.
Screen Size
Another big difference from desktop computers is the fact that laptops have a built-in screen. You can usually connect an external monitor if you want to use it with a larger screen but the built-in screens also come in different sizes.
Laptop displays range from 11 inches to 17 inches. Either end of the range tends to specialized machines though. The smallest displays are on ultra-portable models that don't typically have as much power and the largest display generally come with gaming laptops and other powerful systems.
Most general-purpose laptops have either a 13-inch or 15-inch display.
Processor
You can find laptops with most of the same CPU options as desktop systems. You'll find models with Intel i Series CPUs such as the i5, i7, and i9. Some laptop manufacturers use AMD's Ryzen CPUs as well.
Those are all designed for desktop use and they draw quite a bit of power. This isn't the best option if you want to get longer battery life.
Some laptops use low-power versions of these chips that help extend battery life. You'll trade some processing power and speed for the longer battery life but if you're not pushing the CPU to its limits, this won't be a problem.
RAM
RAM is the memory where applications run and the files you're actively working on get stored. Most laptops come with either 8GB or 16GB of RAM.
The minimum amount of RAM you'll see is 4GB on some low-end models but that's not enough to run modern applications well. Stick with at least 8GB of RAM but getting more will help future-proof your laptop so it will be useful for longer.
Storage
There are two types of storage devices in laptops — HDD (hard disk drive) and SSD (solid-state drive). You should almost always choose an SSD-based laptop over one with an HDD.
SSD storage is much faster than HDD. Your laptop will start up faster, applications will load quicker, and the overall performance will be much better. Battery life will also improve because there are no moving parts in the drive, reducing the amount of power it draws.
The only situation where an HDD would be a better choice is if you need as much storage as possible at a reasonable price. High-capacity SSD storage can be quite expensive.
How Good is the Built-In Webcam?
Most laptops have a webcam built in for video conferencing and other situations where you might need to be on camera. Nobody really considered the quality of these cameras until video conferencing became such a big part of our working life during the COVID pandemic.
Suddenly, everyone realized those built-in webcams are often low-quality, with muddy-looking images. If you're going to spend any amount of time in Zoom meetings or other videoconferences, make sure your laptop has a high-quality webcam.
Connectivity is Important for a Laptop Computer
Laptops have limited space for expansion ports and connections for external devices. They're not like a desktop system where manufacturers can include several types of ports to support any kind of connection.
If you're buying a laptop, you'll need to make sure it has enough ports to hook up any devices you might want to use with it.
USB 3.0 vs. USB Type-C
Most peripherals use USB to connect to your computer. The USB standard has changed over the years but the plug that connects to your computer has stayed the same.
That changed with the latest revision, USB Type-C. USB-C ports are smaller and easier to connect but it means they're not plug-compatible with older devices.
USB 3.0 is the last version that still uses the standard USB connection most people are familiar with. If you have devices that connect to USB, look for a laptop with these ports or prepare to buy adaptors to connect to the newer USB-C port.
HDMI vs. DisplayPort Video Connections
Most laptops have external monitor connections so you can hook up a full-size display. There are two common types of connection for these displays — HDMI and DisplayPort.
DisplayPort also comes in two versions — DisplayPort and Mini-DisplayPort.
If you have an external monitor you want to use with your new laptop, check to see what kind of connections it uses to be sure it's compatible.
WiFi vs. LTE Wireless Networking
Most laptops have included WiFi wireless networking for many years but that type of connection needs a WiFi signal to get online. If you're in a coffee shop, co-working space, or anywhere else with a signal, everything's fine but if you're on the road or somewhere without WiFi, you could be stuck.
LTE wireless uses the same service as your cell phone. Many laptops have an LTE option available that lets you connect to the internet anywhere you can get cell service. This gives you much more flexibility about getting online when you need to access the web.
Do Your Homework Before Choosing a Laptop
The secret to finding the right laptop is to do your homework ahead of time. If you start looking without having a particular model or specifications in mind, it can be a bit overwhelming.
Figure out what you're going to use it for, how much you can reasonably spend, and what platform you need to use. Once you narrow things down, you'll have a much smaller number to compare and it will be easier to find the perfect model for your needs.
Be sure to check out the Tech category on our blog for more helpful tips and tricks about getting the most out of your technology.