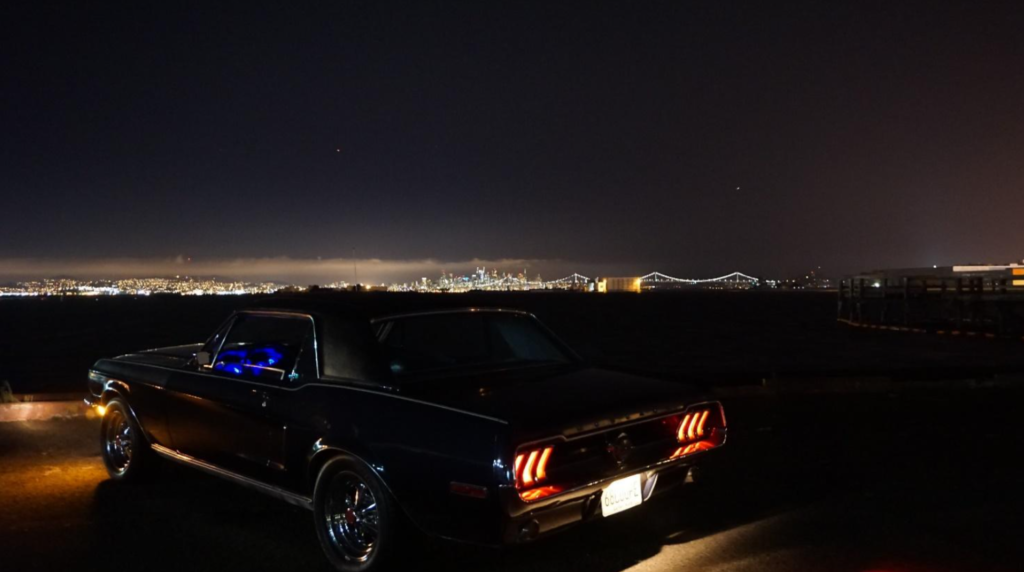 Are you looking for a brand-new muscle car this year? Not sure how to pick amongst some of the coolest out there?  We've got you covered. The muscle car market may not be as big as it once was, but new cars are still being designed and manufactured, albeit in less volume than they once were. Despite this, prices are still reasonable, and those who love a muscle car still have many choices. Here are some of the hottest new additions of 2023 and how you can decide which will be your next car.  
What Should You Look For In a New Muscle Car?
Let's start by first discussing what features you should consider when buying a muscle car. With older cars, many customers look at the potential for upgrades, throwing on some beautiful Vision wheels, a new HEMI V8, or a more exciting body shell, but what about a brand-new model? Let's take a look. 
Who Makes It?
Most muscle car aficionados know which make they prefer, and this is certainly the best place to start. Ford, MOPAR, and Chevy are the most popular on the market, and with good reason. In aesthetics and performance, these makes have proven for years that they are superior to the rest of the market. When weighing up which make to invest in, consider not just looks and performance but also the cost and availability of parts. Of the makes, Chevy and Ford's parts are the easiest to obtain.
Expert Reviews
Each expert or journalist will have varying reviews for many new car releases, making it challenging for customers to know who to listen to. When it comes to muscle cars, however, there is generally a great deal more consistency among the expert reviews. Muscle car fanatics call out trash when they drive it, and if a new model lets them down, they'll make no bones about letting the world know. Once you have chosen a make and like the look of a particular model, see what the experts say before you buy. 
Test Drive
The only way to truly know what the car feels like is to get behind the wheel and make it roar. A test drive helps you to get a feel for the car, see how it rides and corners, and check its stability and general comfort. 
New Muscle Cars
Here are some exciting models we have seen so far in 2023:
Dodge Challenger 2023
The new Challenger has an affordable entry price of $33,560 and gives customers an enormous range of options for customization, more than ever before. Some seriously exciting V8 options are included, depending on how much power you need. The safety features could be better, but this will become a real favorite given the vehicle's enormous cargo space and comfort. 
Chevy Camaro 2023
This year's Camaro has been designed with performance in mind above all else, and boy, have they crafted a beast. Chevy has taken a scalpel to the trunk and rear passenger space in the interest of performance, which may put some off. Those who choose this car will love how it drives and will also enjoy the impressive infotainment system inside. All of this could be yours at an attractive starting price of just $27,795, 
BMW M3 2023
For muscle car traditionalists, the BMW M3 won't be something that they would care to consider, but we'll make its case, nonetheless. The German car brand may not be known for its muscle cars, but this M3 could completely change that mindset. This outstanding car is every bit as responsive, sturdy, speedy, and nimble as muscle car heads require. Aesthetically, the luxury car giant could do better; the M3 really isn't much to look at. In terms of performance and comfort, however, this is a car that can give you joy whether you're driving to the shops or flying down the strip, and it is undoubtedly worth its inflated fee of $75,795.
Other cars to consider:
2023 Dodge Charger – $35,825

2023 Cadillac CT4-V

2023 Lexus IS
There you have it, some of the year's hottest cars and, hopefully, some food for thought as you consider your next muscle car.