Sure, you have gone on family travels to your favorite destinations for family reunions. But a VIP travel experience is a higher echelon experience you may have never embarked on.
How do you choose a VIP travel experience blog? Look for a blog with thorough descriptions of different places in the local country and worldwide. Do their descriptions make you feel like you are really at the venue in which they are describing? Do you like the way the blog post sounds? If so, that will be your go-to blog for when you are planning your next VIP travel itinerary.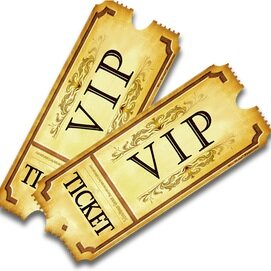 What Does VIP Stand For?
VIP stands for "Very Important Person". While celebrities and other well-known individuals usually receive a  VIP experience because of their popularity or social status. Now, VIP travel experiences are available from many travel companies throughout the nation to make individuals feel like they are top tier whether they are a celebrity or the average Joe.
What is a VIP Travel Experience?
A VIP travel experience puts you as the driver of your itinerary because what you say goes! You will be serviced based on what matters to you for the travel experience.
Travel companies provide this luxury experience that is unmatched by any other travel website. A travel agent's job usually stops after helping you to book a hotel and other fun experiences during your trip. Usually, he or she will call the different venues you book to tell them to give you a VIP experience.
A high echelon experience that makes you feel like a VIP "Very Important Person" is subjective. Whether you like receiving extra unexpected items as surprises or you prefer the special treatment of room service, massages, and other amenities where someone waits on you for your every need, there are many ways to receive a VIP experience.
What matters is that you feel special as an individual when you receive such experiences. You deserve this attention because you are one of a kind and your accomplishments have brought you so far that you deserve a little extra special treatment as a celebration.
All companies give different VIPs whether the extras for the special treatment are paid or unpaid. Sometimes hotels or resorts will put free merchandise in your hotel room. Others have service packages that upgrade your amenities to a  VIP status depending on how much money you pay.
What Is a VIP Travel Experience Blog?
A VIP travel experience blog highlights different locations nationwide and worldwide that give you a luxury experience during your stay. Whether they are unique hotels, awesome family-friendly resorts with extras, or a lounge and stay spa that provides room service, you can find a luxurious trip idea that fits your desires.
What Are the Top VIP Travel Experience Blogs?
Let's take a look at the best blogs to help you get a VIP experience. Blogs are a great research tool, especially when embarking on something new.
VIP Travel Experience Blog
This is your go-to resource for learning about locations where you can fancy traveling amenities. Besides luxurious destination options, you will also receive tips and advice on how to book these trips to get the best VIP treatment possible.
Luxury Travel Experience Blog
Luxury Travel Experience Blog takes it a step further and incorporates video features of the luxurious travel destinations that they highlight. Choose from hotels, resorts, tourist locations, and much more! Besides videos, their articles help you to learn more about the destinations, too.
Luxury Travel Experience
The Luxury Travel Experience website centralizes more on looking for a fancy hotel and forming itineraries for your family vacation. Hotels are where you will be relaxing most of your time when you are not exploring a local area, so relax in style by finding a luxurious destination.
My VIP Experience At Disneyland Park
Different characters of the Disney universe are always roaming around Disneyland Park. If you ask them, they will stop to take a picture with you. That is just one of the many VIP travel experiences of visiting Disneyland.
For me, it was meeting the Disney Princesses at the Fantasy Faire Meet-n-Greet. I got to take a picture with Cinderella, Pocahontas (who is rarely seen throughout the park), and Aurora, the Sleeping Beauty.
Travel Tips For Your VIP Travel Experience
Here is how you can book a VIP travel experience:
Find what makes you smile and within your budget and book that experience.
You never know how you are going to feel on the trip. Book an experience that allows you to upgrade your package at any time so you can customize your stay accordingly.
Connect with a VIP tour specialist that can give you all the tools you need for a great experience. They can help you plan your whole trip and guide you every step of the way in the process.
Rather than transport yourself around, book a private aircraft or luxury vehicle with a chauffeur to help you relax in style.
Invest in the highest quality luggage brands so you feel more high-end.
Feel fancier by dressing up in higher-quality clothes so you can feel the VIP experience coursing through your veins.
Put in the work planning ahead so that you can relax more when the time comes for your trip.
Choose an all-inclusive package for additional savings and those extra VIP-like perks.
Final Thoughts
A VIP travel experience blog can connect you to new travel possibilities that you never knew were out there. Put on your Sunday best, kick up your feet with your favorite drink, and find what makes you feel premium.