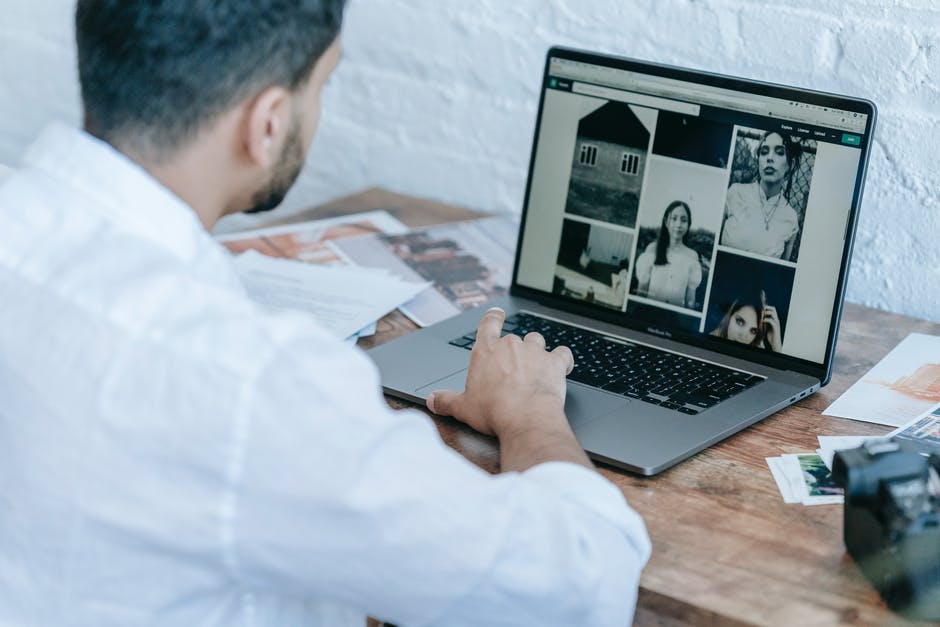 There were 1.2 trillion photos taken in 2020. That's a 21% decrease from 2019 because of the pandemic.
Where do these photos live? On mobile phones, social media, and yes, computers. You might have a whole library of photos going back to the early days of digital cameras.
The point of taking photos is to capture and remember special moments. Before photography went digital, you could look back and reflect on those times in photo albums. They were easy to pull out and flip through so those memories were easily accessible.
Photo libraries on computers make those memories less accessible if they're not organized. Those memories can easily become lost and you don't realize it.
The best way to relive those memories is to organize your photo library. It's not the easiest task in the world because you could have thousands of photos.
Don't let that stop you. Keep reading instead because we've got six essential tips to help you organize your photo library.
1. Scan Old Photos
Should you scan old photos? It's a time-consuming process, but it's worth it. You'll be able to have all of your photos in one place.
You'll then be able to decide to throw away the old photos, store them, or keep them elsewhere.
If you don't want to sit around and scan photos for hours, there might be a photo scanning service near you.
These services have pricing options for boxes of old photos or just a few. Shop around and find a photo scanning service within your budget.
2. Get All Photos in One Place
Once you get your photos scanned, get all of your images together in one place. This will help you know how many images you have and it's easier to organize your photos.
Don't forget about images jump drives and other devices. You can review some of the images and delete any images, like ones of exes that you don't want to have around anymore.
3. Make a Backup File
You're going to do some intense organizing work. Some things might get lost or destroyed, so it's best to make a backup in case things go wrong in the next step.
Use an external drive and transfer copies of all of your photos there for safekeeping.
4. Delete Duplicates and Merge Libraries
There's a good chance you have duplicate files and folders in your photo library. This is a normal occurrence when you change devices or use several cloud services.
You'll have one photo on your phone, it gets uploaded to the cloud services. Each cloud service synchronizes images with your phone, so you end up with multiple copies.
These duplicates end up in your photo library. You could end up with duplicate file folders in your library for similar reasons.
Now it's time to clean things up. You can remove duplicate photos by using a software tool like Gemini 2, CCleaner, and Duplicate Photo Finder.
You can also merge photo library folders. Here are a few ideas to merge photos in iCloud. You can also import and export libraries.
5. Use Photo Naming Conventions
The best and most organized photo libraries make it easy to find any image you choose in a few seconds. Most people have images named as the uploaded image file. There's no information about them.
A naming convention is a system for naming files and folders. It follows a pattern that is descriptive enough and short enough.
A simple naming convention has a date, description, and image number. For example, a folder's name for a soccer match would have the date and event. In this case, 02-21-2021 tells you the event took place on February 21, 2021.
The description would be the participants of the match. Each image would be numbered, so they'd end with 001, 002, etc.
For additional ways to make your images easy to find, add photo tags and meta descriptions. This enables you to add copyright information to protect your images.
6. Keep Regular Backups
You want to have two places to store backups of your photo collection. This ensures that you don't lose anything if a computer and your backup method go down.
It might seem like overkill to have two places for backups, but you're much better off safe than sorry.
The first place is to have a cloud-based backup. There are free and paid tools that you can use, such as iCloud, Google Photos, and Microsoft OneDrive.
These solutions let you connect your mobile devices and computer and upload everything to one place. They sync the images across devices, so you can access images from your phone on your computer.
If you have an iPhone and other iOS devices, you'll need to learn how to turn on the iCloud photo library. It's actually really simple.
Go to your device and then go to settings. Go to your name, iCloud, then Photos. You'll see an option to turn on iCloud Photos.
The process is similar if you use Android devices and Google Photos.
You'll need to sign up for a OneDrive account and install the OneDrive app on your device. You'll then be able to upload photos when you take them.
The other backup solution is to get an external hard drive. Connect that to your computer once a week and backup all of your images. That gives you peace of mind in case something catastrophic happens to your cloud software and computer on the same day.
Easy Tips to Organize Photo Libraries
How many memories do you have stored on your computer or your phone? It's easy to forget about them because you can't view them in an unorganized photo library.
You just learned the best methods for cleaning up and organizing photo libraries. Use them all and you'll have one of the most organized photo libraries around.
Check out the blog for more great content.